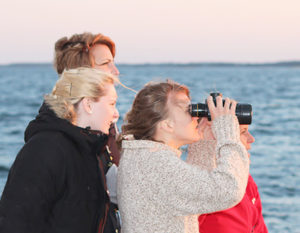 Pre-book your tickets online:
Seal Safari 2023
July 13 – August 12
Thursdays at 8:30 am
Saturdays at 8:30 am
From Bergkvara Marina
Price: Adults 270 SEK, Children 140 SEK (2-12 years) and Children  10 SEK (0-1 year)
Cruise from Bergkvara marina towards Djursvik. Keep a lookout for seals! It's a good idea to bring bino­culars. Don't forget a picnic – we make a snack break. Total time is approximately 1.5 hours.
Information
Life Jacket on board. Times are subject to change dependent upon unforeseen weather conditions.